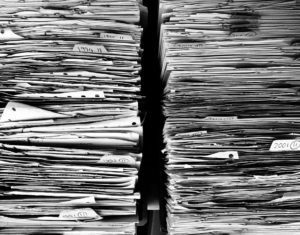 You have found an interesting bid, you fulfill the set requirements and are eligible to bid, and have possibly found a partner – now it's time to fill out and submit the actual documents! But what exactly do you do, and how?
Filling out tender documentation in itself is a tedious step, which requires you to pay a lot of attention to details and to be very specific as to what you offer – but it's not rocket science. However, keep in mind that how well and how correctly you fill out the tender documents will in turn have consequences on the success of your bid.
First and foremost, make sure that your bid offers exactly what is asked for. If the tender asks for ten crates of oranges, you cannot fill out the documentation offering nine crates. Tender specifications like these will decide whether or not your offer is taken into account. With a bid that offers the exact needed product or service, you can compete among other bidders.
Very often there will be a required structure indicating how precisely the documents should be filled out. With these pointers, the process itself becomes somewhat easier, as you know how the information should be formatted, but you need to make sure that this information is written down in a very clear and specific way. Omitting even the smallest details can bring your eligibility into question, and even disqualify you from the race.
Keep in mind that certain public agencies have their own standard forms for tender documentation. Additionally, pay attention to deadlines, and think through your financial offer clearly.
The last part of your documentation will be the annexes. Normally, tender specifications will include a checkbox pertaining to annex information that should be included, and these should be easy to follow.
It is often advised that you seek help from experts when filling out the tender documents. With the help of someone with experience, you will ensure that you do not forget any information, and more importantly, that your information is provided in a detailed and a clear way, satisfying all the specifications. One source of help for you is Tenderio. Tenderio can connect you to a network of 30+ European consultancy partners who can help you with your tender documentation.
So don't strain yourself – reach out to the Tenderio team and get help with this tedious process!
Click here to get in touch with the Tenderio team and find out how we can help your business grow and stay ahead of the tendering game.
If you'd like to start benefitting from the various business services Tenderio has to offer, click here to register free of charge.