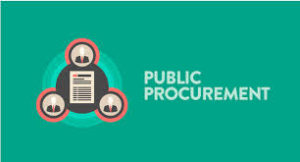 According to the Law on Public Procurement, the main public procurement principles are as follows:
Principle of Ensuring Competition (Law on Public Procurement Article 10);
Principle of Transparency in Public Procurement Procedure (Law on Public Procurement Article 11);
Principle of Equality of Bidders (Law on Public Procurement Article 12);
Principle of Environmental Protection and Ensuring Energy Efficiency (Law on Public Procurement Article 13).
Concerning the principle of equality of bidders, this Law stipulates that  contracting authorities shall ensure equality of all bidders in all phases of public procurement procedure and may not impose conditions that would constitute national, territorial, subject-matter or personal discrimination among bidders.
Regarding principle of ensuring competition, contracting authorities may not limit competition or prevent any bidder from participating in public procurement by unjustified use of the negotiated procedure or by using discriminatory requirements, technical specifications and criteria.
The Law on Public Procurement introduced certain new provisions aimed at increasing transparency in public procurement and thus preventing corruption, namely procurement plans and Procurement Portal.
All public procurement notices exceeding 4,000€ and tender documentations must be published on the Procurement Portal, including all low-value contracts (as well as on contracting authorities' websites).
There are no additional requirements concerning eligibility of foreign subjects in public procurement procedures as compared to those applying to national bidders.
In addition, contracting authorities shall set requirements for participation in the procedure in such way so not to discriminate bidders and to be logically related to the subject of public procurement (Law on Public Procurement Article 76).
The initial effects in practice of the new Public Procurement Law are encouraging, especially concerning the use of competitive procedures.
The key challenge for strengthening transparency and fair competition as well as integrity in public procurement is the proper implementation in practice of the new regulatory framework.
The next topic in the matter of Serbian public procurement market will be: Public Procurement Procedures.
Follow us on Twitter and Facebook to keep you posted!

Click here to get in touch with the Tenderio team and find out how we can help your business grow and stay ahead of the tendering game.
If you'd like to start benefitting from the various business services Tenderio has to offer, click here to register free of charge.