Public Procurement Procedures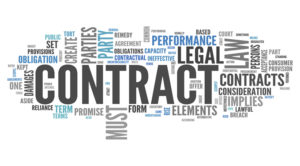 Several types of public procurement procedures, according to the Law on public procurement, are as follows:
1) open procedure;
2) restricted procedure;
3) qualification procedure;
4) negotiated procedure with invitation to bid;
5) negotiated procedure without invitation to bid;
6) competitive dialogue;
7) design contest;
8) low-value public procurement procedure.
The new Law on Public procurement (2012) has introduced the new procurement procedures, such as competitive dialogue and qualification procedure. Concerning public procurement techniques, framowork agreement and dynamic purchasing system have been introduced.
Public procurement contracts are awarded in open or restrictive procedure, as a rule. Nevertheless, contracts may be awarded in other procedures, provided that the requirements prescribed by the Law on Public Procurement are met.
The next topic in the matter of Serbian public procurement market will be: Overview of the public procurement market in Serbia.
Follow us on Twitter and Facebook to keep you posted!

Click here to get in touch with the Tenderio team and find out how we can help your business grow and stay ahead of the tendering game.
If you'd like to start benefitting from the various business services Tenderio has to offer, click here to register free of charge.