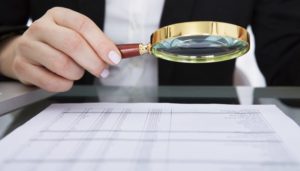 Since we have covered the most important aspects of bid preparation in the previous posts, we can now turn to the different types of tender procedures. That's right – not every tender contract is agreed upon in the same way. Here, we will discuss the three types of tender procedures that exist: negotiated procedure, open procedure, and restricted procedure.
First off we will take a look at negotiated tenders. With this type of procedure, the authority which has published the tender invites a number of companies with the most appealing offers for a round of negotiations. Depending on the sector of the needed service/product, the use of this type of procedure can be limited. On the other hand, certain sectors use negotiations as a standard procedure.
Additionally, in urgent cases, negotiations can be organised by the public authority without the prior publication of the tender in question. As already stated, this type of procedure is sometimes limited, as it is mainly used for very specific works requiring specialists, or if there is only a limited number of suppliers on the market.
In an open procedure, a tender is publically published – for example on Tenderio, or in an official journal. With an open procedure, anyone can submit a bid offer. The process should be transparent and the contracts should be awarded based on the submitted offers. Ideally, if all the requirements and deadlines are respected, each bidder has the same opportunity to submit an offer. Unfortunately, in the less regulated regions, the procedures are very often far from transparent, and the bidders do not have a fair chance at competing.
Lastly, we have the restricted tender procedures. The beginning stage of a restricted procedure is much like that in the open one, meaning any company is free to submit a request to bid. However, the responsible authority then preselects a number of bidders. Bidders are selected on the basis of the objective needs and criteria of the public authority. Furthermore, the public authority is free to choose how many candidates it wants to select, keeping in mind that the minimum of five candidates has to be respected. Only once the pre-selection stage is done can those who "made the cut" submit their offers.
Keep in mind that the discussed procedures were explained based on EU rules – other regions may very well have differing specifications. Before you decide to dive in the world of bidding, make sure you inform yourself on all the important aspects. If you don't know where to look, the Tenderio helpdesk will gladly help out!
Click here to get in touch with the Tenderio team and find out how we can help your business grow and stay ahead of the tendering game.
If you'd like to start benefitting from the various business services Tenderio has to offer, click here to register free of charge.
www.tenderio.com