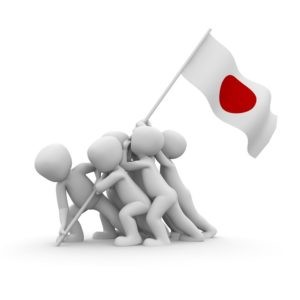 Quite logically, different regions have differing rules and regulations concerning public procurement. While some are more open to international public trading, others pose a number of barriers that make the process a tad more complicated – as is the case in Japan. For the sense of comparison, check out the previous two posts: Public procurement regulation and specifications: EU (part I) and Regulation on public procurement in the USA (part II).
To start off, we will look at some basic guiding principles regulating public procurement in Japan. Two different legal structures exist in Japan. To be precise, the national government agencies have to conform to the rules lined out in the Accounts Law, while the local governments follow the regulations set by the Local Autonomy Law. However, contracts of large value are governed by the World Trade Organisation Agreement on Government Procurement (GAP), which Japan signed in 1994. The contracts that are governed by the WTO agreement have to respect the principle of fair and equitable treatment, meaning that the agencies cannot discriminate against non-local and international suppliers. Furthermore, these contracts have to include the summary of tender information in English. Unfortunately, the same rules do not apply for the contracts governed by the Accounts Law and the Local Autonomy Law, which is why foreign companies might face less protection and language barriers, since knowledge of Japanese is a prerequisite.
Along with the mentioned administrative obstacles, SMEs face additional burdens as there are no negotiation methods and the agencies focus almost entirely on lowest prices, rather than the quality of the products or services. Additionally, the Japanese frameworks are known to enforce numerous standards or require licences, which ultimately play in favour of domestic suppliers. This should come as no surprise, since public procurement in Japan is viewed as a way of supporting local businesses.
The number of foreign suppliers in Japan is decreasing, which is why there is more and more outside pressure on Japanese legislation to simplify and standardise public procurement procedures, and give fair and equal treatment to all the interested parties.
With the right tools and adequate expert advice, trading with the public authorities can be very simple. You can explore the possibilities to trade with Japanese authorities on Tenderio.
Click here to get in touch with the Tenderio team and find out how we can help your business grow and stay ahead of the tendering game.
If you'd like to start benefitting from the various business services Tenderio has to offer, click here to register free of charge.