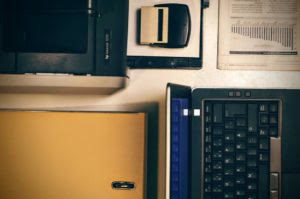 When thinking about public authorities and establishments, the first thing that pops to one's mind is the function that these entities carry out or the facilities they are located in. However, in order for these entities to fulfill the functions they are meant to, they first need to be provided with adequate supplies and equipment. Public authorities look to various contractors to ensure the supply of something as simple as a paper clip, to the construction of buildings – which is what public procurement is all about.
To put it precisely: "Public procurement refers to the purchase by governments and state-owned enterprises of goods, services and works. The public procurement process is the sequence of activities starting with the assessment of needs through awards to contact management and final payment."
Considering the scope of public entities, it comes as no surprise that 15-20 per cent of global GDP is accounted for by public procurement itself. Until recent years, the public procurement market has been experiencing consistent growth rates.  If we look at the EU, specifically, the market value has increased by roughly 40 per cent from 2006 till 2011.
Be that as it may, a surprisingly low number of companies take part in public procurement, especially when it comes to international public procurement. Furthermore, the competition in the market seems to be declining with the declining participation of companies.
Acquiring public contracts poses new business opportunities for companies across various sectors and countries, and opens the door for value and job creation, among other aspects. Companies however, need to be more informed about the opportunities that are out there, and more importantly they need consulting help in overcoming certain barriers (like language differences for example). One way for companies to inform themselves and engage in international public procurement is by turning to the expertise that the Tenderio platform offers.
Do not wait for luck to come knocking at your door – instead get ahead and create opportunities for yourself, venture into new international markets, knowing that the Tenderio team is with you through every step!
Click here to get in touch with the Tenderio team and find out how we can help your business grow and stay ahead of the tendering game.
If you'd like to start benefitting from the various business services Tenderio has to offer, click here to register free of charge.