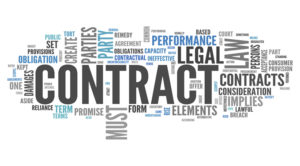 With the previous insight into public tender procedures, it would be good to discuss what kinds of contracts are actually agreed upon during those procedures. Public authorities or institutions have needs much like any other establishment, organisation or company. A public authority needs supplies to furnish and equip its offices, it needs certain software in order to execute its day-to-day operations, it might commission the building of a road or a bridge, it might need someone to conduct research for a certain topic, and many other things depending on the nature of its duties and responsibilities. Each of the mentioned activities entails a certain type of contract – services, supplies or products, and works.
From IT and telecommunication, to financial, legal or any other professional services, a public authority needs a contractor to provide it with its required needs. Without certain services, a public authority would most certainly not be able to fulfill everything it was established to do in the first place.
Can a public entity order cleaning products, beverages or food? Sure they can! Being a public entity doesn't set it apart from any other entity which needs (un)common products and office supplies. From food, beverages, textiles, ventilation systems, to minerals and metals, a public contract can ask for the provision of any product you can think of.
Take a look at the list of different sectors provided by Tenderio to get a better idea of what kind of public contracts exist.
Click here to get in touch with the Tenderio team and find out how we can help your business grow and stay ahead of the tendering game.
If you'd like to start benefitting from the various business services Tenderio has to offer, click here to register free of charge.